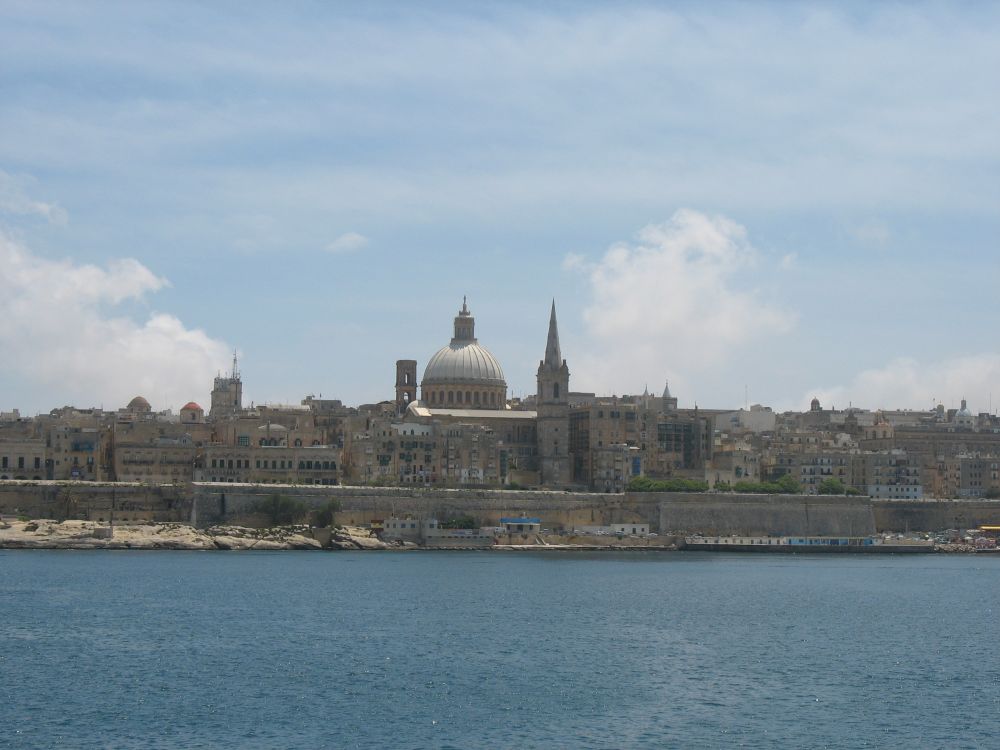 MALTA IN ONE DAY (starting from Sicily)
Our guided tour includes a visit to Valletta – Malta's Capital City which is a UNESCO World Heritage Site and which will be European Capital of Culture in 2018 and Mdina - the silent city or former capital of Malta.
Itinerary:
Situated at the crossroads of the Mediterranean the entire
city of Valletta
is testimony to the grandeur of the
Knights of St. John
who founded and embellished it. On entering the city we are immediately impressed by the beauty of the ultra-modern Parliament Building – an architectural jewel designed by the internationally acclaimed Genoese architect, Renzo Piano.
We proceed to visit
St John's Co-Cathedral
to see one of the most beautiful baroque churches in the world in all its splendour. The Co-Cathedral houses one of the most beautiful marble inlaid floors in the world. It is in the Oratory of this church that one can admire two of
Caravaggio's masterpieces
: the Beheading of St John the Baptist, the largest and only painting which is signed by the great Italian master and the St Jerome which was commissioned for the Chapel of the Langue of Italy.
Free time is then available for lunch, which is not included in the price of the excursion. (Valletta offers a wide array of eateries to choose from). After lunch we enjoy a stunning view of the
Grand Harbour from the Upper Barracca Gardens
to fully understand the intricate fortifications around the harbour which shaped Malta's history.
From Valletta we proceed to visit the
fortified medieval city of Mdina
, Malta's former capital city. Different styles of architecture, from Siculo-Norman Palaces to baroque buildings of great historical importance, reflecting Mdina's chequered history, abound. A
breathtaking view of a large area of Malta
can be enjoyed from Mdina's imposing bastions
Price includes:
Guided tour from Sicily to Malta
Visit to Valletta and Mdina (all transfers included)
Ferry from Sicily to Malta and back
Entrance to St. John´s Co-Cathedral
Visit of the Upper Barracca Gardens with views on the Grand Harbour
Highlights:
Capital city of Valletta which was founded by the Knights of St. John
St John's Co-Cathedral
Caravaggio's masterpieces
Grand Harbour and Upper Barracca Gardens
Fortified medieval city of Mdina
Breathtaking view of a large area of Malta
Not included:
Lunch is not included in the price
Notes:
This excursion may only be held with a minimum of 15 passengers.
The itinerary of this excursion may be altered subject to weather conditions.
The Company reserves the right to introduce a fuel surcharge from time to time without prior notice.
Virtu Ferries Conditions of Carriage apply. These conditions may be viewed at Virtu Ferries offices or www.virtuferries.com and authorized travel agents.