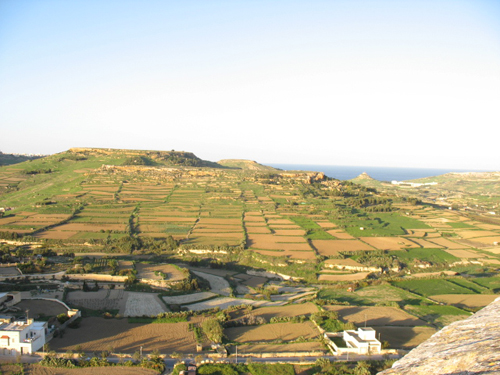 Hiking in Malta or Gozo
Malta is a paradise for hikers. There are several very well-planned routes. Some we introduce to you below:
Punic tombs, knightly castle and lovely valleys, of Xemjia to Mistra Bay
Length: about 9 km
Baħrija - Mtahleb - Dingli
Length: about 10 km
Over the Victoria Lines of Golden Bay
Length: about 10.5 km
From Buskett by Ghar Lapsi
Length: about 9 km
Hiking on Gozo
Along the southern coast of Gozo, Mgarr to Xlendi
Length: about 12 km
Price includes:
- Guided tour in Malta (in English)
- Hiking guide in English or German
- Transfer from and to your accommodation
- Ferry to Gozo
- Specialized hiking tour through a licensed person
Notes:
Notes:
Our day hikes take place from October to May. In the remaining months it is too hot, the scenery is not so nice and too dry as well.

Which tour we choose will be decided by the hiking guide at short notice and according to weather conditions and / or participants.

The pick-up location (your accommodation in Malta or a hotel in the vicinity) and the pick-up time will be provided with confirmation of your reservation.

Group tours are possible at any time (in German, English & French). Please inquire with us.

The organizer reserves the right to cancel the hike if the group is too small. In this case a refund of the full price will be given. The maximum number of participants is 17 people. During bad weather, the walks can be canceled at short notice. In that case you will also receive a full refund.

The trails often run away from villages and are sometimes difficult or impossible to access for emergency vehicles. In principle, participation is at your own risk. For any accidents, injuries or damage to property during the tour we nor the tour operator can be held responsible.

Participation in the walks presupposes that you have read the Terms of Participation and accepted it.