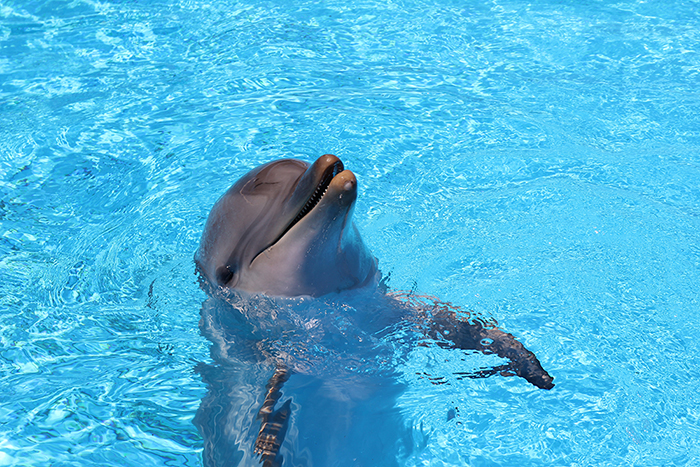 Dolphins Swimming
Swim with the dolphins and visit the park. The park offers a unique opportunity for adults and children to see and experience dolphins, sea lions, parrots and iguanas at first hand. The park is located on the seafront, at the White Rocks (Bahar ic-Caghaq), between the cities of St. Julians and Bugibba. Here the visitors have an amazing insight into the underwater world of dolphins, sea lions, pelicans and other sea creatures.
Early reservations are highly recommended in summer. In high season only limited participation are possible.
Dolphins Interaction (optional)
The dolphin interaction program provides an unforgettable dry encounter within a small group with bottlenose dolphins. During this 15 minutes programme, participants will be allowed to touch dolphins and learn hand signals used to communicate with them. This programme will be guided by a professional animal carer and brings you close to dolphins without getting into the water.
Price includes:
- Admission to the Marine Park and the show
- Swimming with the dolphins for 30 minutes
- Transfer to and from your hotel in Malta (extra charges)
Highlights:
Swim with the dolphins in Malta
Dolphins interaction program
Park with dolphins, sea lions, parrots and iguanas
Notes:
Minimum age for participation is 8 years (dolphin swimming)
Persons must be at least 6 years old (Malta Dolphin Interaction)