Booking number:
Choose your preferred payment method and complete the payment:
Thank you for your booking. The service team will contact you shortly about the payment.
Notes
:
The booking details have just been sent to you by email. If you have not received an email with the booking confirmation, check your spam box.
Feel free to contact our service team if you need further assistance:
Contact options MaltaExcursion.com
Coupon:
i
Enter your coupon code or discount code here.
Participants
i
Enter the number of participants. The number of persons specified is decisive for participation in the services.
Your selection
Age of the
participants
Price for next selection
Additional services
i
You can also add the following services. The selection is optional.
Your selection
Service
Price for next selection
BBQ Lunch with a drink
Transfer from and to your accommodation in Malta (not Gozo)
Catamaran tour: beaches and bays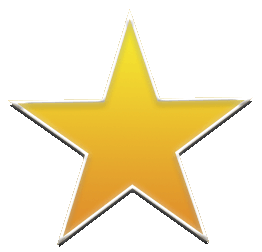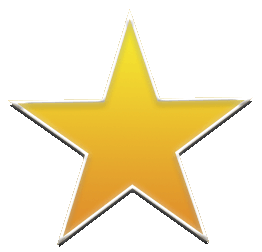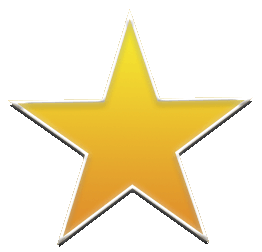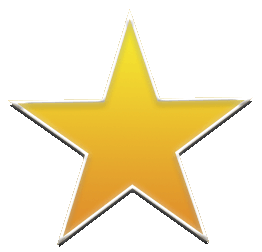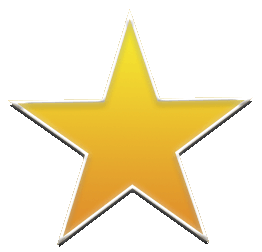 4 Reviews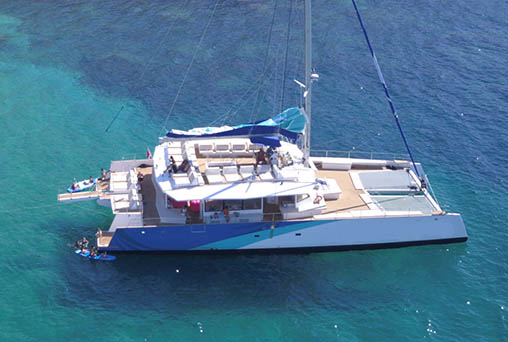 Visit the most beautiful beaches and bays around Comino, Gozo and Malta.
MaltaExcursion.com Warranties and Services:
+
eTicket (Mobile Ticket)
Travel times:
i
If you book a transfer, the start time will change slightly depending on where your accommodation is located. You will receive the notification after finalizing your booking.
Notes on travel times
Included:

Day trip by catamaran

Visit to several bays and beaches (depending on the weather)

Sun loungers (limited)
Not included:

Snorkeling equipment (extra charge applies)

Transfer from and to your accommodation

BBQ
Highlights:

Secluded beaches and bays around Comino, Malta and Gozo

Ghajn Tuffieha Bay, Golden Bay, Ramla Bay (depending on weather conditions)

Large and luxurious catamaran

Snorkeling in crystal clear water

Caves around Comino

Blue Lagoon

Crystal Lagoon
Description:
Embark on your sailing adventure on one of the largest and most spacious passenger sailing catamarans in Europe. Our luxury catamaran will take you to the best swimming and snorkeling spots Malta has to offer.
+ show all
The sailing catamaran stops at two or three prime spots for swimming and snorkeling. These locations can change daily due to the prevailing weather and sea conditions as well as the accessibility of the bays. No matter which of the listed places you visit, it will be an unforgettable experience. There are two fantastic stops for swimming and snorkeling on Comino Island - the Blue Lagoon and the Crystal Lagoon. The Blue Lagoon is the most famous seaside resort with its crystal clear turquoise waters that seduce those who want to cool off on a hot summer day. We stop in a secluded private area by the Blue Lagoon, where snorkeling is much more enjoyable. With sheer cliffs surrounding the Crystal Lagoon, it can only be reached by sea. You won´t find a better place to snorkel on Comino Island. The crystal clear water is much deeper than the Blue Lagoon, making this lagoon fantastic for snorkeling and swimming around the many caves. Another possible destination are the beautiful bays with their beaches in the northwest of Malta, such as Golden Bay and Ghajn Tuffieha Bay. In Ghajn Tuffieha you have time to swim, snorkel and enjoy the cool water. However, if you prefer something a little more relaxed, then laze about the day on our sun loungers or trampoline nets with a fantastic cocktail or two. On the way back from Ghajn Tuffieha we stop to discover the famous film set, Popeye Village, which is hidden in the charming Anchors Bay. Have your cameras ready for unique photo moments. We can also visit other places like the bay of Mellieha or the bay of Ramla il-Hamra in Gozo with its red sand beach. With all of the sunbathing, relaxing, and swimming, we know you´ve got an appetite, so don´t miss our famous optional traditional BBQ.
Additional information and instructions:
The afternoon tour only runs on Saturday and Sunday in June. No participants under 12 years of age (May - October) Several bays and beaches are mentioned in the description. The catamaran will visit 2 or 3 of these sites depending on the weather conditions, but not all. The sun loungers on the deck are limited. The captain reserves the right to cancel or change the trip depending on the weather. We reserve the right to change routes as well as start and destination locations if weather conditions, shallows or other legitimate reasons require so. The general terms and conditions of the operator apply.