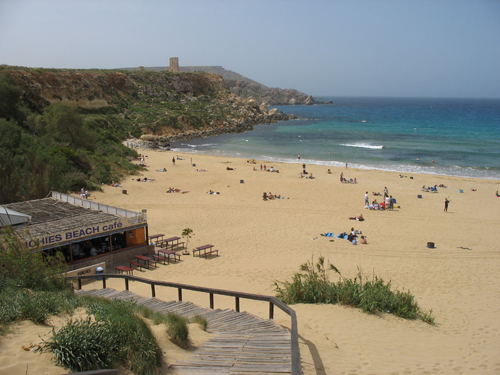 Beach day in Malta
Malta has incredibly beautiful beaches and bays, but not everywhere on the island. The best beaches are in the north of the island of Malta. Led by the Golden Bay and Mellieha Bay, as well as the Blue Lagoon in Comino (the small island between the main island of Malta and the sister island of Gozo).
A visit to the beach is often enervating because of the long and arduous journey. Especially the Golden Bay, a particularly beautiful sandy beach lies far outside of the normal life in Malta. The Blue Lagoon in Comino can be reached only by boat.
We organize the day for you.
Family-friendly!
Price includes:
- Transfer from and to your accommodation